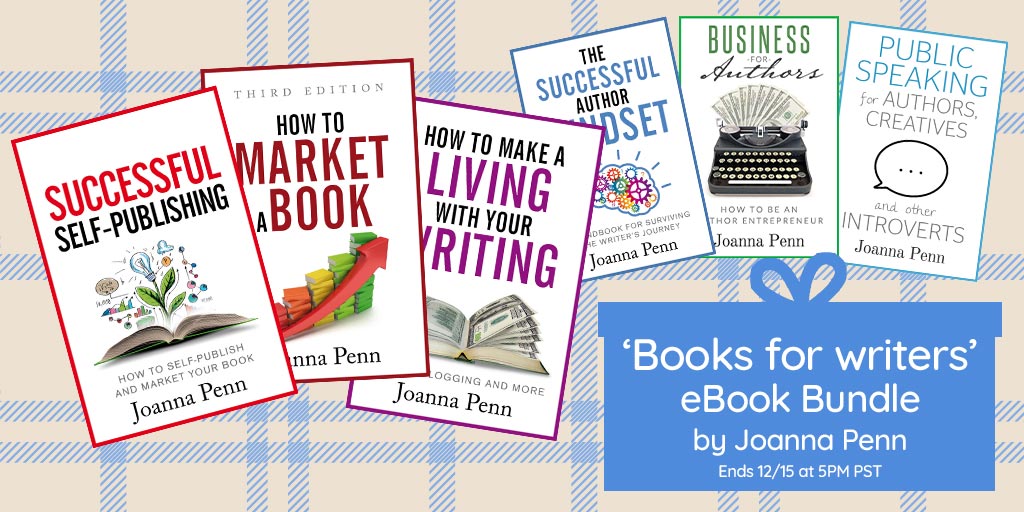 Want to learn how an experienced and successful author publishes and markets her book?
Enter now to win your very own Joanna Penn's 'Books for Writers' eBook bundle.
In them she'll teach you essential things you need to know to self-publish your book, so it is a reliable source of income for you and your family. All based on her personal experience.
There will be one lucky winner, and it will end this Friday, 12/15 at 5PM PST.
The winner gets the following eBooks:
Successful Self-Publishing: How to self-publish and market your book
How To Market A Book
How to Make a Living with Your Writing: Books, Blogging and More
The Successful Author Mindset: A Handbook for Surviving the Writer's Journey
Business For Authors. How To Be An Author Entrepreneur
Public Speaking for Authors, Creatives and other Introverts
Enter the giveaway